Too often, coding is associated with complexity, which can only be performed by adults.
However, as the 21st century is witnessing a rise in the IT industry, many parents see coding as an essential skill that should be taught to kids from an early age.
So how to teach your kids coding effectively?
1. Make sure your kids master the use of computers and the Internet
The ability to use a computer is a must when it comes to coding lessons.
Sure, your kid does not have to type using all 10 fingers or use the touchpad as cleverly as using a mouse.
But they must be able to perform necessary movements on the screen and on the keyboard, like opening new tabs, creating a new folder, or typing capital letters.
As some coding applications require an Internet connection, it would be better if your child knows how to use the Internet properly, connect a device to a Wifi network, and how to browse through different websites.
Once in a while, you can give kids some brief quizzes on computer knowledge to test their understanding of the machine.
The more adept kids are at using computers, the easier coding lessons will be for them.
2. Guide your younger kids through apps designed for basic coding
It would be a mistake to jump right at complicated apps when your kids are only under 10 years old.
Instead, let's have a look at some child-friendly coding programs and games.
Daisy the Dinosaur. If you own an iPad, then Daisy the Dinosaur is a good headstart in teaching children how to code. This game is suitable for kids from 5 to 7 years old, as it allows them to grasp the fundamental concepts of coding.
If the child successfully completes the game, there will be an extra version of the app that helps them build up a game of their own.
Robot Turtles. A board game can be extremely useful in teaching kids how to program, and in this case, Robot Turtles is an excellent choice. All kids need to do is to move the turtle from one place to another, as long as it matches the instructions. For kids aged 4 and up, this is a fun game to bring programming to real life.
3. Instruct elementary kids to code using Scratch
Scratch is a coding program designed by MIT, and it aims at kids from 6 to 11 years old.
With a vintage interface reminiscent of Logo – a popular coding app back in the 1980s, Scratch consists of multiple games that allow kids to sharpen both their computer and their coding skills.
The best thing about Scratch is that parents and teachers can design their own coding lessons based on the learning needs of the kids.
However, Scratch requires a consistent Internet connection to run smoothly, so make sure your Wifi is not down in the middle of the coding class.
4. Instruct secondary kids and high schoolers to code using Python
Once kids outgrow Scratch, it is time you introduced them to the app Python.
Python is suitable for kids aged 12 and up, as it features a first programming language in a simple syntax and readable codes.
Furthermore, the interface is simple and straightforward enough, so that kids will not be puzzled by plenty of coding lessons available.
Python also provides users with audio/visual talks and even a specific guide for beginners.
You can buy a membership on Scratch and download it into your computer.
5. Give kids plenty of practical exercises with parental guidance
Talking purely about coding concepts to your kids will not help them develop their skills.
Instead, give the kids room for their own practice.
For most kids, reading about coding and learning about its theories are one thing.
But sitting in front of a screen and trying to actually write code can be terrifying.
You should give your kids a helping hand, and guide them through their codes line by line until they gradually understand what to do and what not to do.
Coding websites like Scratch or Python offer an unlimited number of games whose source codes are available for reference, so you can ask your kids to reproduce the games by altering the code.
Not only is code modification useful for kids to practice their coding knowledge, but it is also a fun and stress-free way to apply what they have learned into real life.
6. Do not try to do all the coding work
It is extremely tempting to sit down and code your own programs, especially when you see your kids struggling to make things right.
However, coding is a skill that requires a lot of hands-on practice, and your kids need to learn through trial and error.
Thus, parents should refrain from jumping in and typing the correct line of code, even if it is just temporary.
Instead, give kids instructions on how to do the work, using both words and gestures, such as pointing your finger at a certain part of the screen or the keyboard.
Remember, this is about teaching your kids to perfect their coding skills.
Your typing might be faster and more accurate than theirs, but it is your kids who need frequent practice.
7. Do not expect immediate results from your kids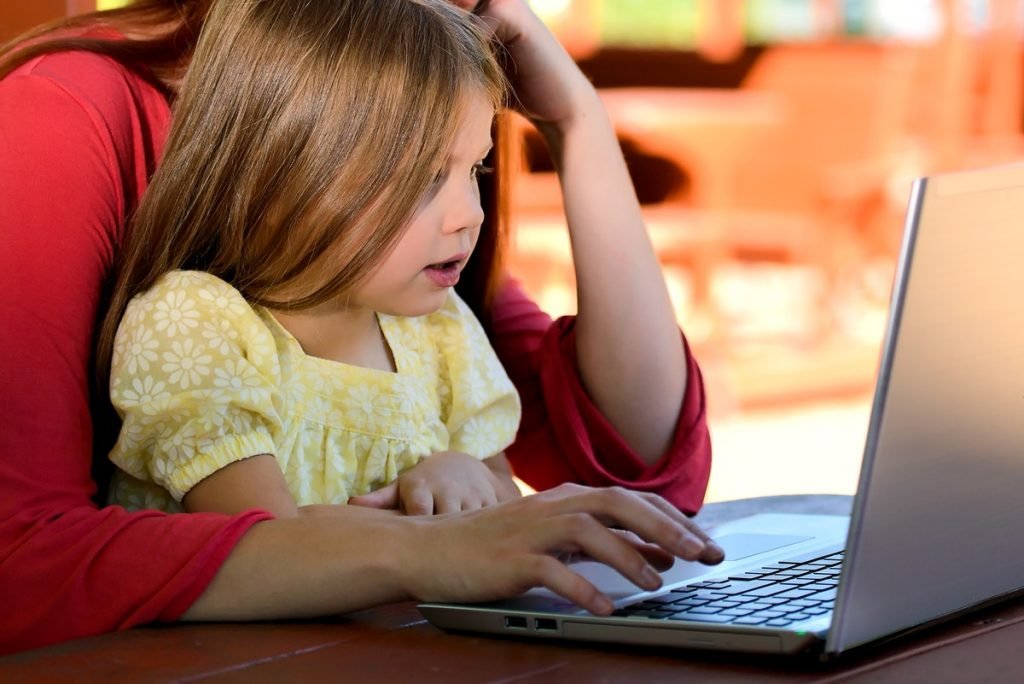 Coding is among the most challenging skills, so it makes sense that your kids need some time to grasp even the most basic concepts.
If you set unrealistic expectations and demand kids to produce perfectly written codes for a program after a few weeks, you might as well dampen their learning spirit, and slow down the teaching process.
There is no rush when it comes to coding, as even professional coders have to improve their techniques regularly.
Be patient and supportive of your kids, and you will soon see how it benefits them.
Conclusion
Contrary to what people may think, coding is not reserved for adults only.
With plenty of coding websites and applications available on the Internet, parents can now teach kids how to code effectively.